Moonlight at the Southern Cross Monument, Portmarnock Beach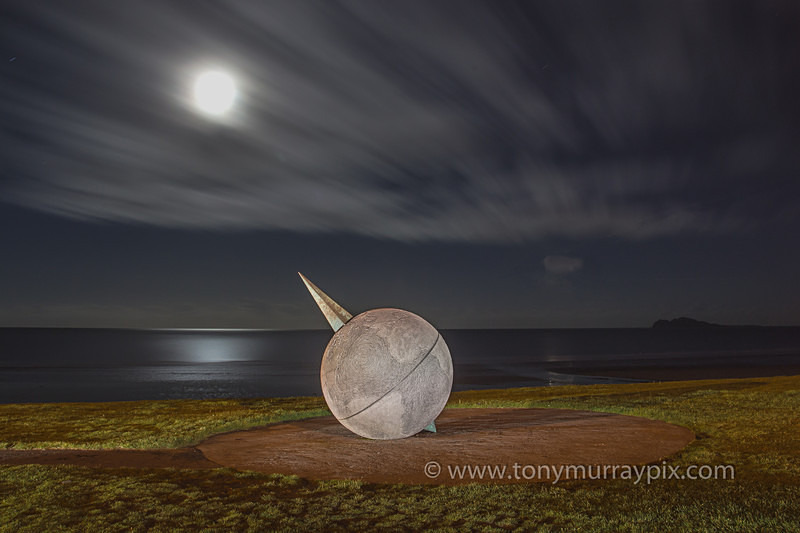 According to the newspapers of the time there were thousands of people in Portmarnock to witness the take-of at 4am on June 24, 1930 of renowned Australian aviator, Charles Kingsford-Smith, who piloted his plane the "Southern Cross" from Portmarnock beach to New York on the final leg of his East-West circumnavigation of the globe.

The "Eccentric Orbit" was designed by Remco Dfouw and Rachael Joynt.
This monument is dedicated to Charles Kingford Smith 's completion of the circumnavigation of the globe on 23 June 1930 from Portmarnock beach to Newfoundland.